EP instruments, sources, and resources
The European Parliament, on the basis of the principle of transparency, provides citizens with access to a wide range of materials, documents, infographics, legal resources, studies, videos, and more to document and disseminate its work
7. European Parliamentary Research Service
7.1. The EPRS Blog and the EP Think Tank
The blog of the European Parliament Research Service
allows you to contact directly the team of specialists that assists MEPs in researching and drafting legislation.
The EP Think Tank features all publications by the EP's research departments.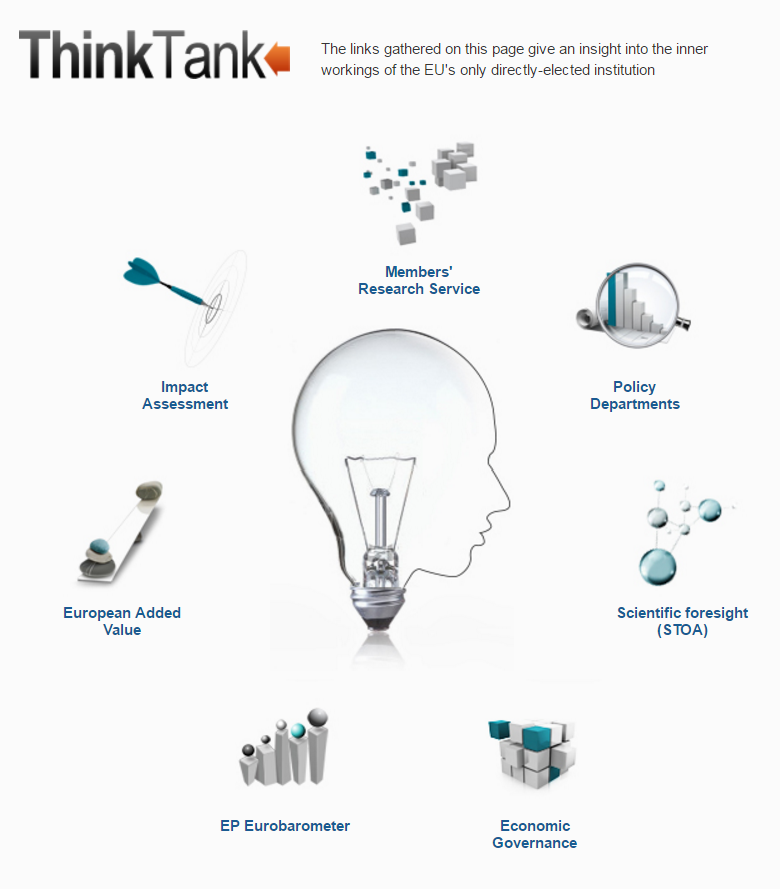 For instance, in 2014 the EP tasked its Think Tank with a study to facilitate the reaching of an agreement with Member States opposing the approval of the Horizontal Directive "Equal Treatment between Persons".