EP instruments, sources, and resources
The European Parliament, on the basis of the principle of transparency, provides citizens with access to a wide range of materials, documents, infographics, legal resources, studies, videos, and more to document and disseminate its work
3. How to search in the Legislative Observatory
3.1. The case of the Horizontal Directive against discrimination
At the top left of the procedure fiche or file, the Legislative Observatory shows the number and procedure in question. For the Equality Treatment Directive of 200, we see that this is an APP, i.e. a special legislative procedure: the Council must deliberate unanimously and with the EP's approval. As seen before, the Lisbon treaty integrated anti-discrimination into all EU policies and actions (art. 10 of the TFEU). In the field of anti-discrimination policy, therefore, a special legislative procedure applies.
The fiche shows that the Directive was proposed by the Commission in 2008 and, after discussion, it was approved in plenary session by the EP in 2009. Finally, we understand that the Directive has been blocked in the Council for several years.
Among other information, it can be useful to look at which EP committee examined the proposal (in this case, LIBE is the committee responsible, but other committees are involved).
It can also be useful to see who are the rapporteurs, which political group they belong to, how the debate went, and how the vote turned out. In the case of an ordinary procedure, it can be interesting to look at who proposed which kind of amendments, etc.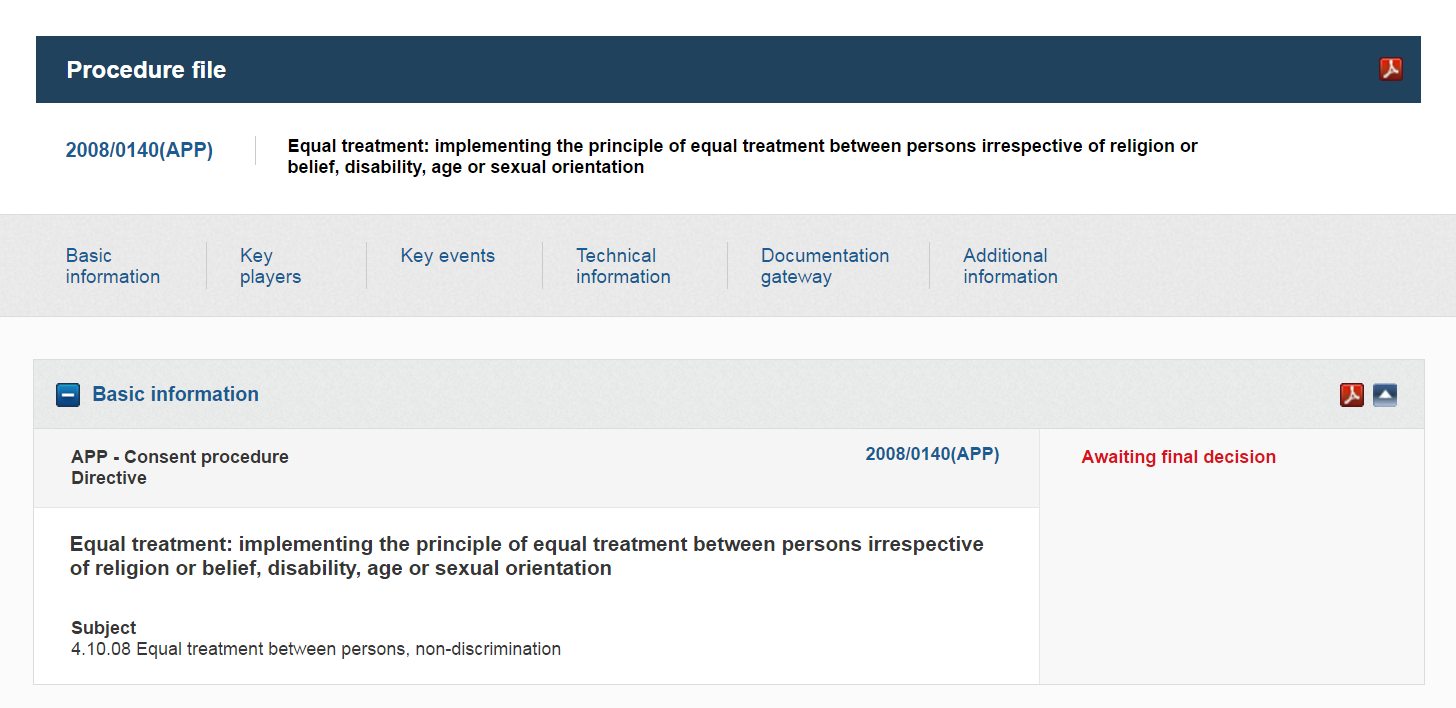 IPEX, on the other hand, tells us that the directive is currently not approved by the following Member States: Denmark, Finland, Germany, Lithuania, Sweden, the Netherlands, and the United Kingdom. We can also get more information on why these 7 countries have failed to approve the directive.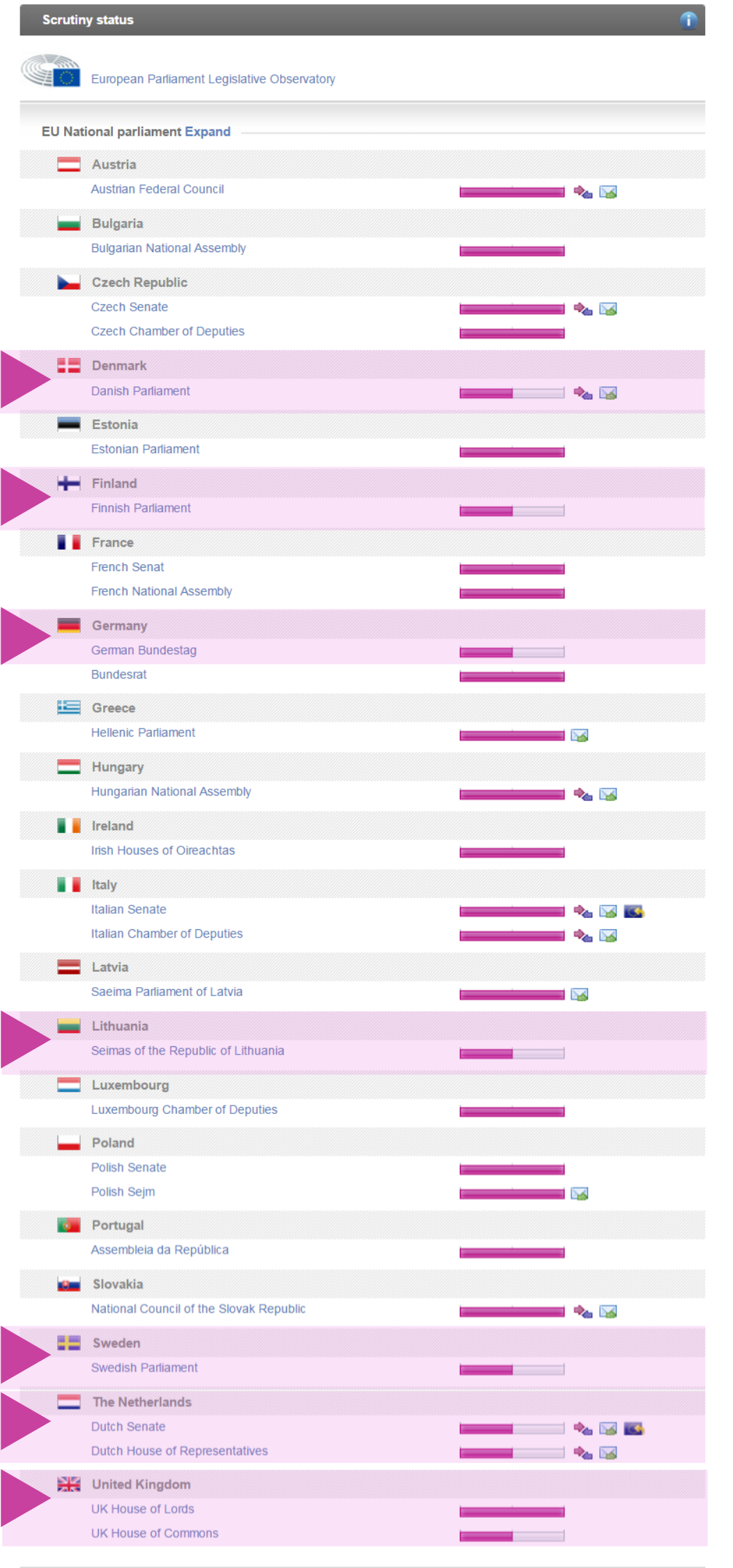 Source: http://www.ipex.eu/IPEXL-WEB/dossier/dossier.do?code=APP&year=2008&number=0140&appLng=EN