8. Transposition and implementation status
Anti-discrimination law aims at ensuring fair, equal access to opportunities for everyone. Persons in similar circumstances must receive similar treatment, with explicit prohibition of less favourable treatment based on any personal characteristic.
European citizens are entitled to file a complaint in case of discrimination, both direct - different treatment in similar situations - and indirect, i.e. a disadvantage that cannot be justified by a legitimate, proportioned objective.
All member states have now fully transposed the Directives (although there are still three pending infringement proceedings related to the EED's transposition or application as a result of complaints to the Commission).
However, their implementation has met with several obstacles, such as: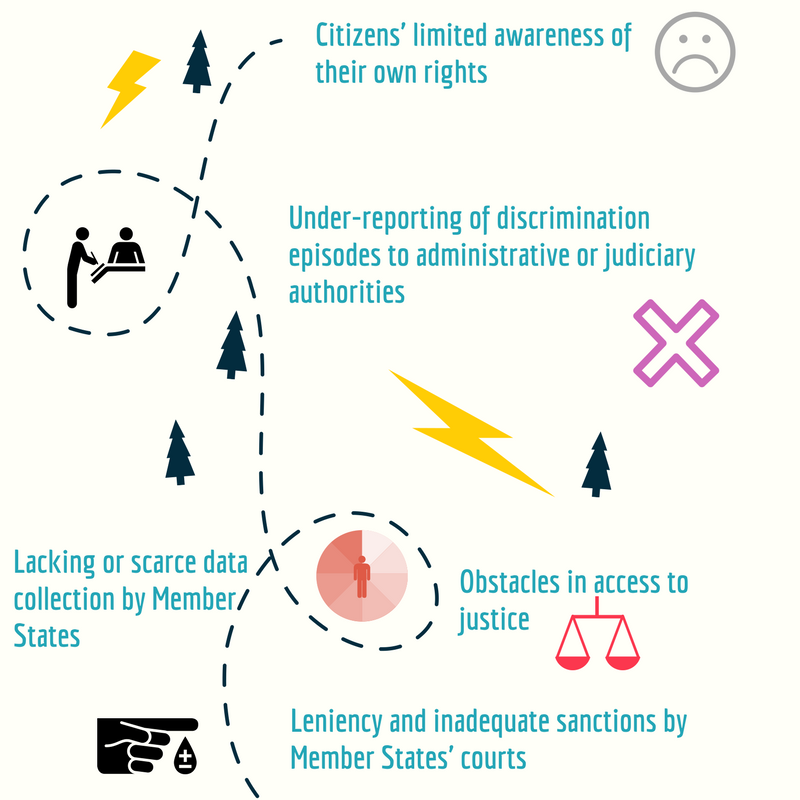 For an exhaustive account of the transposition status, country by country, we recommend reading the European Commission reports 2014 and 2015 http://ec.europa.eu/justice/discriminazione/files/com_2014_2_en.pdfhttp://ec.europa.eu/justice/discriminazione/files/comparative_analysis_nd__2015.pdf

Watch the intervention of MEP Yana Toom from Estonia (Alliance of liberals and democrats group) during the plenary session at the European Parliament in Brussels on September 15th, 2016.


Watch the intervention of Spanish MEP Javi Lopez (S&D group) during the plenary session on February 10th, 2015